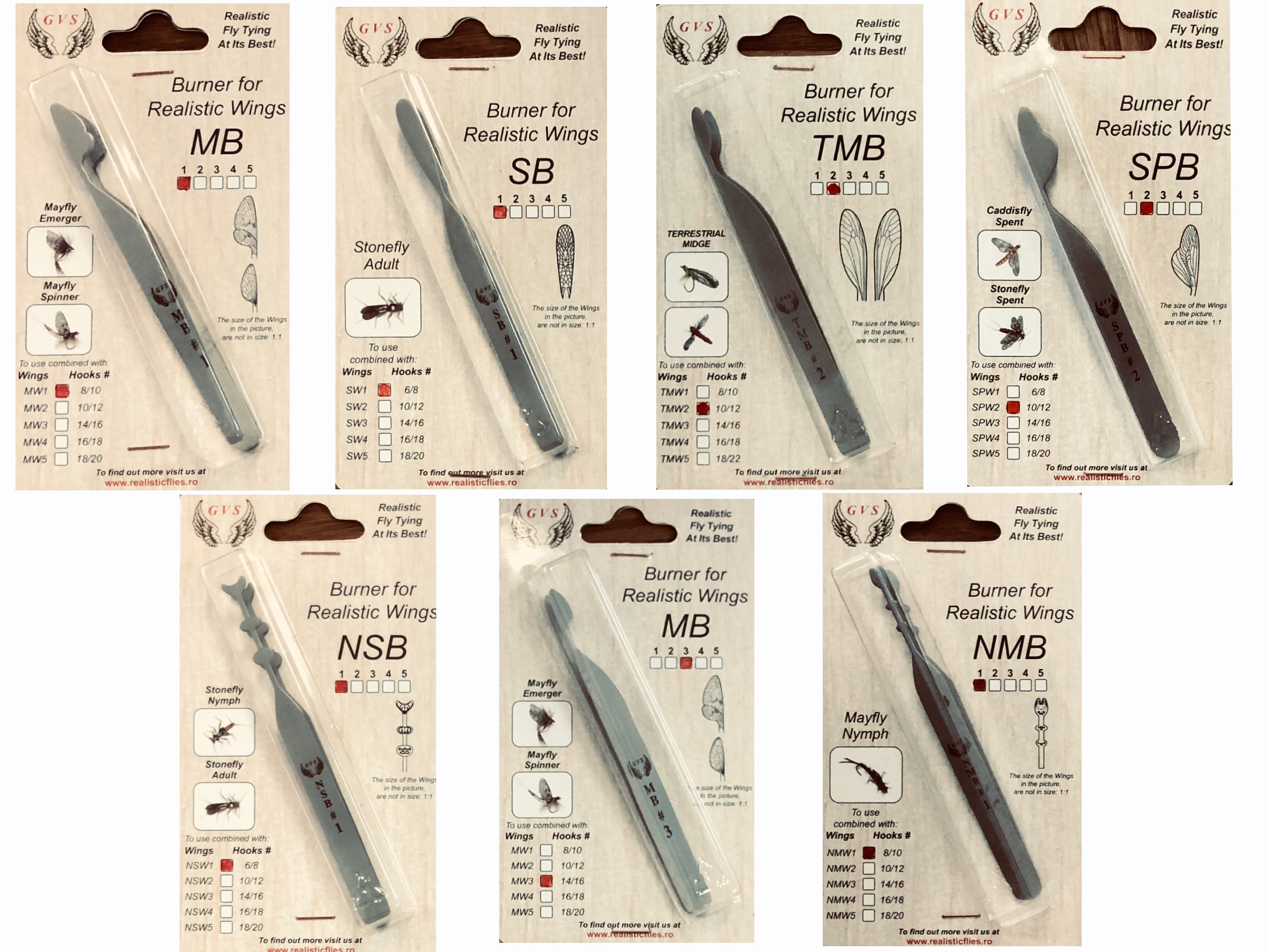 The GVS Burners allow you to create realistic wings to be used in the construction of realistic flies of: Ephemeral, Plecoptera, Tricotter, Terrestrial etc. Using the GVS Burner model corresponding to the same realistic wing, for example the Burner MB 1 must be used with the MW-1 wing.
The GVS Burners are made of surgical, satin, antimagnetic, antacid, antireflection stainless steel (allowing use with work lamps without having visibility problems), they are made up of two blades with a wing profile and are assembled by welding. With this type of assembly, the stability of the two blades in the part with the profile of the wing is guaranteed, these will not move laterally during the wing execution process and therefore it will be avoided that the latter is made incorrectly. On each Burners it is marked with laser printing, its own code to facilitate recognition and allow identification in the choice of wings. To better use our GVS Burners, we recommend you visit the Video Instructions page located in the menu bar.
Each pack of GVS Burner, contains the instruction manual for obtaining realistic wings.