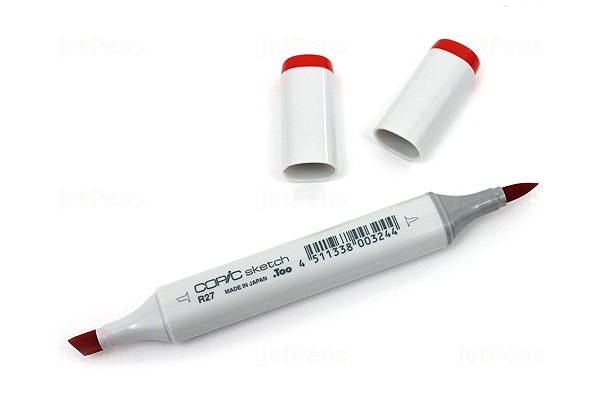 COPIC Marker SKETCH: Due to its extraordinary performances, the COPIC Marker system is ideal to be used in colouring and shading the bodies of realistic artificial flies.
COPIC Blender: The colourless Attenuator/Blotter is used on the bug bodies after being painted with the Copic Marker in order to blot colours and to render certain hues to them, as well as brightness, making them very similar to such of the bodies of real bugs. One or several different colours can be absorbed by the neutral COPIC Blender.
Various COPIC Color Ink Refill: With an ink refill kit can be refilled up to 17 times a COPIC Marker. Refill kits may be combined among them in order to obtain the colours desired by the user.
Marker COPIC Cleaner: The Copic detergent is filled in a plastic bottle of 250 ml. It is provided with a lid with screw line and an exit hole facilitating the use of the detergent in order to be easily applied. With this detergent can be cleaned the traces accidentally left by the Markers on varied surfaces.

COPIC Markers replacement tips: You can choose the Marker tips, if necessary, SLIM or LARGE.