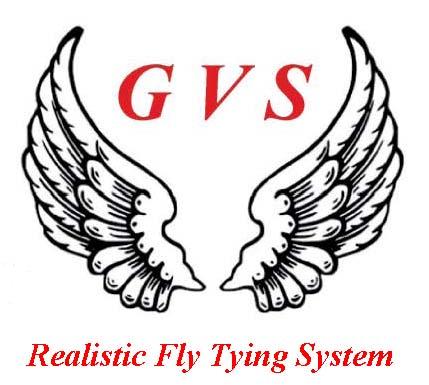 GVS Realistic Fly Tying is the trademark by which GVS products are distributed and traded. We believe that we are a Family, not only a Company; we included in our management and Pro Staff team persons with a vast expertise in the field of Fly Fishing and Fly Tying, such being always at the disposal of the Clients.
The shortage of high-quality products targeting the world of Fly Tying, fulfilling the expectations of Fly Tiers from the Beginner to the Expert and especially the more realistic material that is very similar to natural elements, such as the Wings of the Flies, led us to the development of products that enable the creation of very Realistic Flies destined to Fly Tiers in order to fulfil their needs and that are actually solid and functional, as well as long-lasting.
The range of our products includes a large part of the materials and tools you need to create Realistic Artificial Flies. As a consequence, you will find in our online shop: Realistic Flies Wings, Pincers to shape Wings, Hooks to attach to the Artificial Flies, Foam to create extended bodies, GVS PT Dyneema lines and other very simple accessories, but which are concurrently very solid and which prove functional and useful for all those who engage in creating artificial products for Tying Fishing. We use raw matters that are manufactured with quality systems and by fully observing the environment; all our products are compliant with the regulations on protecting the user's health and the environment itself.
All our products are designed, tested and homologated by our Pro Staff, which is made up of engineers and illustrators with a proven experience, as well as expert biologists. The most significant tests are directly performed with laboratory tests on rivers through experienced Fishermen.
There is nothing else left for us to do than to wish you welcome to our online shop and have fun in using our products.
The Staff of GVS REALISTIC FLY TYING
GVS Fly Tying At Its Best!